It is important to care for your baby's delicate skin from the age of 0*
with the right mild skin products.
Introducing gentle foam body soap and milky type lotion
made to protect your baby's delicate skin that is prone to irritations.
*Tested and approved to use on newborns aged 1 month to children aged 2 years.


Skin patch tested
Allergy tested

(Not guaranteed as completely allergen-free for all customers)

Non-comedogen tested

(Not guaranteed as completely comedogen-free for all customers)
Drooling and food smeared around a baby's mouth or face can cause rough/dry skin.
Roughness or peeling can be seen on the skin's surface.
Baby skin can easily develop rashes, redness, etc. from diaper change.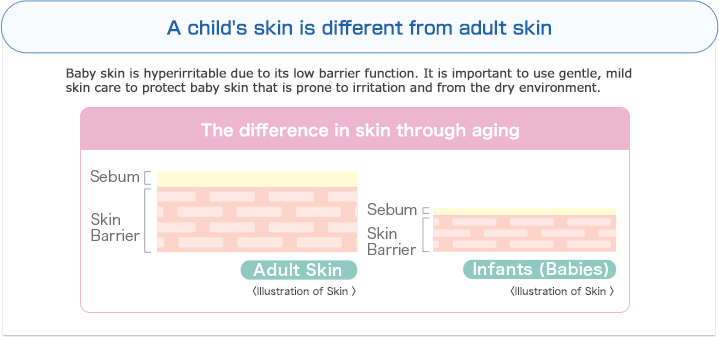 The NOV Baby Series' body foaming soap contains low acidity and mild moisturizing properties that not only cleanses but also moisturizes thoroughly baby skin. Cleanse the body from head to toe with this all-in-one type cleanser.

We have carefully selected a combination of moisturizing ingredients for low barrier function infant skin. Your baby's skin needs protection from the constant exposure to irritation and dryness in everyday life.


These products are perfect for the busy, on-the-go parent as they are made easy to use with our one-push pump bottle and squeeze bottle design. Without the need to foam by hand, our one-push pump type body soap makes cleansing simple. Our dense type lotion glides easily onto baby skin, making it easy to apply on active children.