Pubescent acne is caused by large amounts of sebum
and an increase in the amount of acne bacteria.
The NOV A Series keeps the skin clean while preventing acne.



Non-comedogen tested (Not guaranteed as completely comedogen-free for all customers)
Skin patch tested
Allergy tested (Not guaranteed as completely allergen-free for all customers)
Tend to get acne around forehead and nose
Worry about greasy skin
Expect simple, reasonably-priced acne care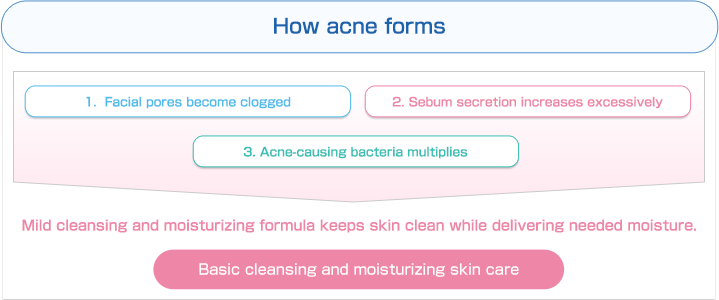 Simple 2-step facial cleaning and skin moisturizing regimen for sensitive skin.



Removes excess dirt and sebum, leaving behind only necessary moisture. Clears up acne-prone skin.

This formula prevents acne by stripping the acne-causing bacteria of its nutrients, thus establishing an environment difficult for the bacteria to grow.

* Incorporated in NOV A Acne Lotion and NOV A Acne Gel.




NOV A ACNE SOAP
Standard volume 70g
880 yen (Tax Included)



NOV A
ACNE FOAM
70g
880 yen
(Tax Included)



NOV A
ACNE LOTION
100mL
1,320 yen
(Tax Included)



NOV A
ACNE GEL
40g
1,320 yen
(Tax Included)